Seton Hall University Libraries is excited to announce the purchase of a limited number of qualitative data analysis software Atlas.ti (desktop, version 9), and ATLAS.ti Cloud licenses. Atlas.ti (desktop) software supports coding textual, graphical, audio, or video data; managing and annotating a literature review; and creating data visualizations or network diagrams. Atlas.ti cloud is used primarily for text documents and supports collaborative access to shared projects.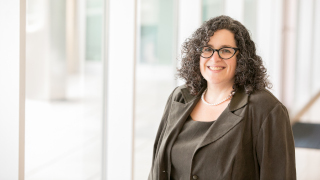 Sociology Professor C. Lynn Carr notes: "I love Atlas.ti! I don't know how I'd do qualitative research with large amounts of data without data management software. Atlas.ti is easy to use for coding data and organizing it. It's largely intuitive. I find it indispensable for data analysis, assisting me in envisioning relationships among categories as they emerge from the data. In the writing stage, it allows me to easily find the quotes I need."
Seton Hall University Libraries wishes to acknowledge that this purchase would not have been possible without funding support via special faculty development grants and wishes to extend a thank you to the Office of the Provost. Additionally, SHU's Department of Information Technology assisted in facilitating the licensing of this software.
How to request and install Atlas.ti?
To request a copy of Atlas.ti use the Atlas.ti request form from SHU Libraries Data Services.
For help with Atlas.ti please contact SHU Libraries Data Services:
https://library.shu.edu/data-services | data.services@shu.edu