March begins National Kidney Month.  The IHS Library can provide you with many resources regarding this very important and vital organ.  Check out some of our resources, including organizational links, eBooks, journals and articles, with regards National Kidney Month.
General Kidney Information:
To know more about kidney disease  topics, check the following:
National Institute of Diabetes and Digestive and Kidney Diseases
https://www.niddk.nih.gov/health-information/kidney-disease
National Kidney Month Toolkit via the  National Institute Diabetes and Digestive and Kidney Diseases
https://www.niddk.nih.gov/health-information/community-health-outreach/national-kidney-month/toolkit
 MedlinePlus.gov: Kidney Diseases
https://medlineplus.gov/kidneydiseases.html
Chronic Kidney Disease by the numbers (CDC):
Kidney diseases are a leading cause of death in the United States.
About 37 million US adults are estimated to have CKD, and most are undiagnosed.
40% of people with severely reduced kidney function (not on dialysis) are not aware of having CKD.
Every 24 hours, 360 people begin dialysis treatment for kidney failure.
In the United States, diabetes and high blood pressure are the leading causes of kidney failure, accounting for 3 out of 4 new cases.
In 2019, treating Medicare beneficiaries with CKD cost $87.2 billion, and treating people with ESRD cost an additional $37.3 billion.
https://www.cdc.gov/kidneydisease/basics.html
Anatomy Resources
Acland's Video Atlas of Human Anatomy
https://aclandanatomy.com/multimediaplayer.aspx?multimediaid=10528651
Anatomy TV powered by Primal Pictures (Kidney 3D View)
https://www.anatomy.tv/anatomytv/html5uihap/#/product/fluid/type/Index/displayType/displayFlash/id/166/layer/5/angle/4/structureID/0
AccessMedicine Human Anatomy Modules
https://library.shu.edu/Phase1/anatomy
Books
The IHS library has a large of collection of eBooks pertaining to the kidney.  Below are just some examples of eBooks that are available to view:
AccessMedicine  Collection of McGraw Hill books on Nephrology
Additional eBooks
Methods in kidney cell biology: Part A
Methods in kidney cell biology: Part B
National Kidney Foundation's primer on kidney diseases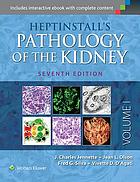 Heptinstall's pathology of the kidney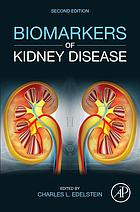 Clinical Overviews and Evidence-Based Information
Critically Appraised Topical Information and Clinical Overviews can be found here:
Databases
Guidelines
NKF KDOQI clinical practice guidelines
National Institute for Health and Care Excellence
Images (multimedia)
IHS library resources regarding images and kidney's
Infographics
Journals
Check here to see the following journals that are present in the IHS library holdings through BrowZine.  The IHS library subscribes to some core Nephrology journals including the American Journal of Nephrology and American Journal of Kidney
Nephrology Journals Via BrowZine
Contact your IHS Librarian!
For more information regarding library resources and services reach out to your IHS librarian to set up a consultation or a quick chat!