Business Startup Opportunity for SHU Students
Miabella Espaillat
Stillman News Editor
The amount of business opportunities at Seton Hall University provides is plentiful. Based and inspired by the UPITCHNJ, there is a running entrepreneur and start up program in the summer. The Seton Hall University student startup team, CareCall was among six finalists teams chosen for the UPITCHNJ. The UPITCHNJ being a statewide collegiate startup competition that's held on April 29th, from 1:00pm-3:00pm. The Nokia Bell Labs community, our sponsor, picked our team from among the 13 university teams competing in the statewide collegiate competition. On the UPitchNJ Facebook page, the event will be livestreamed. The UPITCHNJ website has further information as well as a link to the webcast.
To get started on the entrepreneurial journey, the program is called Pirated LaunchPad Summer Accelerator. It provides the students the ability to seriously pursue their business start-up idea and change it into a real business. It provides assistance to propel a student's business venture. All Seton Hall University students are invited to apply to participate in the third annual Pirates LaunchPad Summer Accelerator Program and receive up to $2,000 in investment seed cash for their company from the Center for Innovation and Entrepreneurship. During an eight-week summer program, Pirates LaunchPad uses lean startup techniques to assist student entrepreneurs in making progress on their startup company concepts. In June and July, students will meet virtually with entrepreneurial teachers and guest speakers once a week on Friday mornings. In addition, participants will have additional one-on-one coaching sessions with successful alumni entrepreneurs. There isn't a cost for students to attend but the space is limited.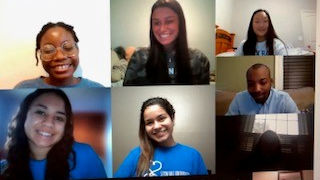 Some may question who is eligible to attend the Pirates LaunchPad Program? The program is open to all Seton Hall students who are working on a startup company concept or have previously launched one and are willing to set and work toward business goals during the program. Students can apply as individuals or in groups of up to four. Students who finish the program successfully will be eligible for seed capital stipends of up to $2,000 per initiative.
In the first cohort of the pilot program, six to eight student startup teams will be approved. A video interview with the Director of the Center for Innovation and Entrepreneurship is required as part of the application process, as is the completion of an application form. Following successful completion of Pirates LauchPad, student teams participating in the venture accelerator will receive a seed capital payment of up to $2,000. There will be a consultation with venture mentors on an ongoing basis. Moreover, there will be entrepreneurship seminars, prototyping tools, and other relevant resources are available. Following with an additional network of successful alumni entrepreneurs from the Center for Innovation and Entrepreneurship is available to you. Students must email Susan Scherreik, Founding Director, Center of Innovation and Entrepreneurship, at scherrsu@shu.edu before May 25, 2022. The Pirate Launchpad program runs from Friday, June 3, 2022 to Friday July 29, 2022 (except July 1). Be sure to apply and check it out further on the Seton Hall University website!
Contact Miabella at espailmi@shu.edu