It's a beautiful spring afternoon at Mike Sheppard, Sr. Field in South Orange, New Jersey. The Pirates look for their second win today against the Lehigh Mountain Hawks after a late comeback win. Join us here for live updates on game two now!
Lehigh's 6-0 win over Seton Hall this evening is #️⃣8️⃣0️⃣0️⃣for @frantroyan! Congrats Coach! pic.twitter.com/4bJ6Veqqqs

— Lehigh Softball (@Lehighsoftball) April 25, 2019
FINAL: LU 6-0 SHU
Barracato hits one deeeeppp into left field, but it's a catch 🙁 tough one for the Pirates, but they split the day 1-1.
Bottom of 7th:
Sorem walks Head and the bases are loaded… Could the Pirates come back against all odds?
Abron singled to first, and Wallace advances to second.
Error for the Mountain Hawks, and Briana Wallace gets a base hit. Two outs and a runner on first for the Pirates.
Another full count strikeout for Sorem! Reddick sent back to the dugout.
Sorem continues her spectacular outing as she strikes out Pandolfo on a full count. Reddick up next for The Hall.
Middle of 7th:
Strunk has been throwing heat so far, and strikes out Preble to send her team back to the dugout to prepare to rally. Pandolfo up to start off the bottom of the seventh.
Top of 7th:
Seton Hall end the sixth with a goose egg. Fedorka leads off for the Mountain Hawks as Strunk takes the mound for Seton Hall.
Middle of 6th: LU 6-0 SHU
This one is starting to run away from Seton Hall, but it wouldn't be the first time the Pirates rallied late today… 2B Jaden Tate, who notched 27 starts as a freshman last year, leads the Pirates off in the bottom of the sixth.
M6 | A 2-out, 2-RBI single by Chesson extends Lehigh's lead over Seton Hall to 6-0. pic.twitter.com/gLl3GOtUMl

— Lehigh Softball (@Lehighsoftball) April 24, 2019
HOMERUN: LU 6-0 SHU
Chesson bats Preble and Rabago in off a line-drive to center field.
Top of 6th:
Emily Preble fires a line-drive into left field to nab herself a double.
End 5 | Pirates load the bases with two away in the B5 but can't cash in.

Lehigh 4, Seton Hall 0

— Seton Hall Softball (@SHUSoftball) April 24, 2019
End of 5th: LU 4-0 SHU
Head hits a line-out and the Pirates head to the dugout to replace helmets with visors as the lights have come on at Sheppard. Sorem has allowed just two hits through five innings.
Bottom of 5th: LU 4-0 SHU
Sorem walks Chrisa Head, and the Pirates now have bases loaded as Janae Barracato heads to the plate.
Two outs now for the Pirates, but a ground out helps to put Pandolfo on third and Reddick on second.
The Pirates have two on base, as Sorem walks Reddick.
After her pop-foul hits a car in the lot, Pandolfo cleans one out to the shallow outfield, getting her a spot on first base.
Middle of 5th: LU 4-0 SHU
Safe?! Close one from the second base umpire as Seton Hall's Ragen Reddick tags Van Ooyen at the bag… The Pirates still manage to hold Lehigh to another scoreless inning. Darby Pandolfo will lead the home team to their next at-bat.
End of 4th: LU 4-0 SHU
Nothing comes of Allender's triple, but the Pirates put in a decent display through the third.
Bottom of 4th: LU 4-0 SHU
The Pirates have managed to hold the Mountain Hawks to a scoreless Top of the Third, and Baylee Allender hits a triple for the home team.
End of 3rd: LU 4-0 SHU
Mid 3 | Lehigh adds two more unearned runs in the top of the third, we're down 4-0. Plenty of softball left!

— Seton Hall Softball (@SHUSoftball) April 24, 2019
HOMERUN: LU 4-0 SHU
A double from Lehigh's Alderman and an abysmal display from the Pirates fielders means Lehigh send two runners to the plate. Multiple errors as the infield develop butterfingers.
End of 2nd: LU 2-0 SHU
E2 | Lehigh 2, SHU 0

Alsobrooks with a RBI bunt single to score Stoll in the second.

— Lehigh Softball (@Lehighsoftball) April 24, 2019
HOMERUN: LU 2-0 SHU (Top of 2nd)
Lehigh sneak another run past the Pirates after an on-field miscommunication between second and shortstop.
End of 1st: LU 1-0 SHU
A quiet start from Seton Hall, but plenty of time for them to snatch this one. They won't want to leave it late like last game though!
HOMERUN: LU 1-0 SHU (Top of  1st)
So far so good from the Seton Hall bullpen, but Lehigh capitalize off a soft pitch.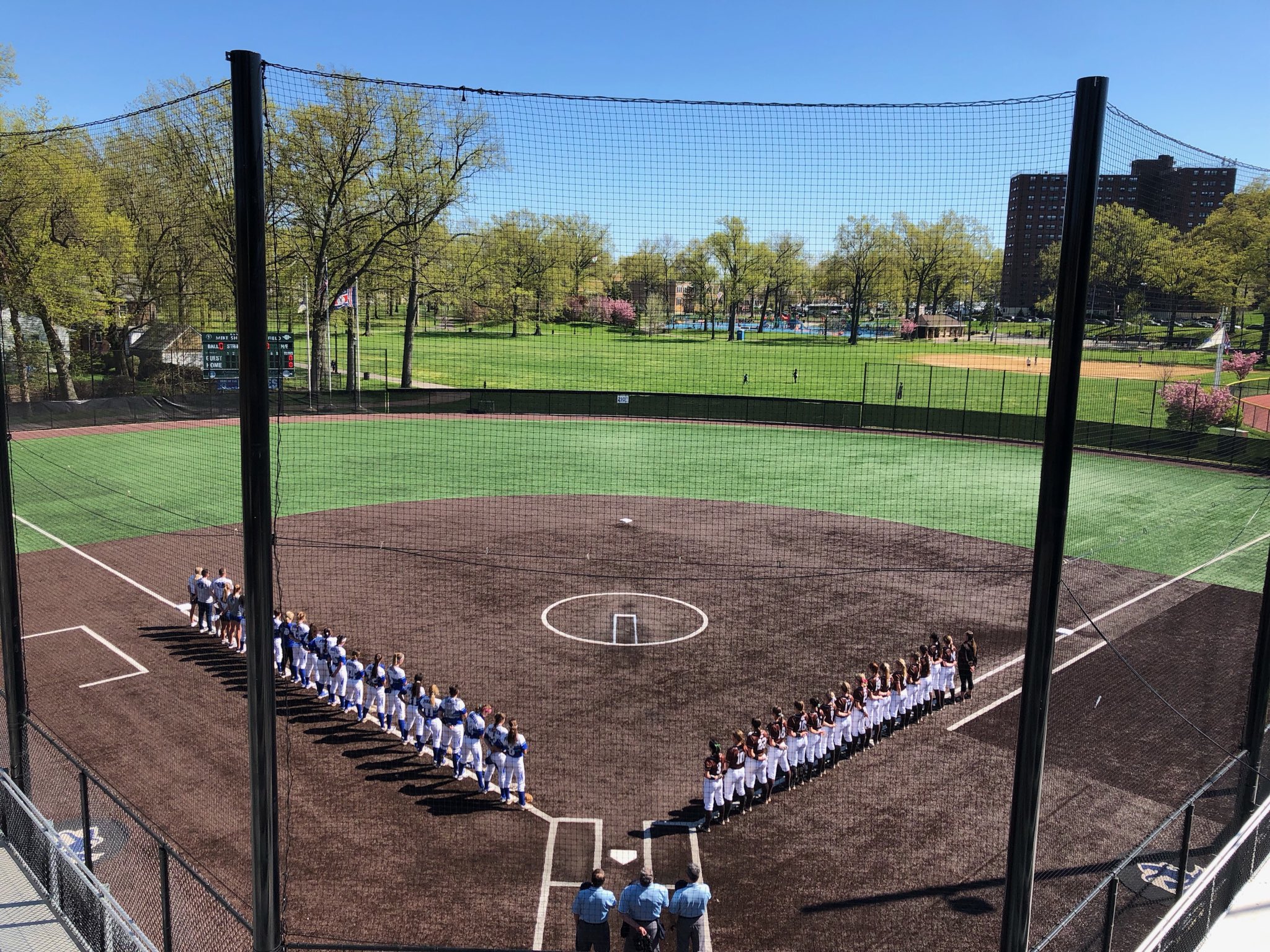 First Pitch: 6:02 PM
Lehigh bat first as the sun starts to dip behind the parking garage.
FINAL: Seton Hall 9, Lehigh 7

Mountain Hawks put first two on in the 7th but Pirates get a ground ball double play to help end the threat. Game 2 coming up.

— Lehigh Softball (@Lehighsoftball) April 24, 2019
Let's PLAY TWO! We close our regular season non-league slate this afternoon with a home doubleheader.

? – Lehigh at Seton Hall (DH)
? – South Orange, N.J.
? – 3:30 p.m.
? – Mike Sheppard, Sr. Field
? – https://t.co/8YSbuydCBT
? – https://t.co/a3sxsVaraf#HALLin pic.twitter.com/N4il7nuVGT

— Seton Hall Softball (@SHUSoftball) April 24, 2019