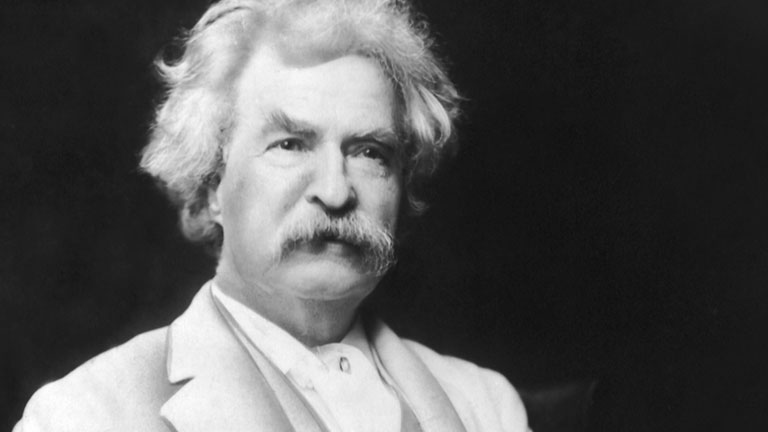 November 30, 1835 – April 21, 1910
Biography
Mark Twain, an American writer, publisher, lecturer, and entrepreneur, was born on November 30, 1835, in Florida, Missouri. He grew up in Hannibal, Missouri, before moving to Manhattan for the first of many times in 1853. During his time in New York, Twain worked as a publisher and a printer, starting at the establishment of John A. Gray & Green on Cliff Street. He solidified his strong reputation in the East during an 1867 address at Cooper Union. After this, he went on to found a club at 16 Gramercy Park called The Players. Additionally, he briefly lived at a variety of Manhattan sites: hotels at 16th Street and Irving Place, Broadway and Prince, Broadway and 24th, and Broadway and 29th. 21 Fifth Avenue and 14 West 10th Street are just a few of Twain's New York lodgings. Twain also spent a significant amount of time with prominent American political figures in New York, like Ulysses S. Grant (at 3 East 66th Street) and Theodore Roosevelt (at Wave Hill Estate in the Bronx). During the summers, Twain settled in Elmira at Quarry Farm, slightly north of the city. Here, he found enough solace to write many of his most famous works, including "The Adventures of Tom Sawyer," "The Adventures of Huckleberry Finn," "Life on the Mississippi," "A Connecticut Yankee in King Arthur's Court," and "The Prince and the Pauper." Twain's last decade was spent in the city: first in Greenwich Village, then in Riverdale, and finally in Manhattan. Although he died in Connecticut on April 21, 1910, his body was brought back to Manhattan for a funeral on Fifth Avenue. During his life, he recognized New York City's faults, but Twain loved the city anyway. "Personals," in which Twain cynically ridicules the city-dwellers' obsession with the personals ads just to give hints of understanding at the end, is a perfect example of this cynical yet loving attitude toward New York. His ambiguous attitude toward the city can be summarized by this quote, written by him in an 1853 letter to his sister: "I have taken a liking to the abominable place, and every time I get ready to leave I put it off a day or so from some unaccountable cause."
Twain in the City: Important Locations
Cooper Union: Twain created his New York reputation with his first speech on the East Coast here in 1867. After this speech, he became one of the country's most important comical speakers. Fun fact: Abraham Lincoln's Cooper Union speech in 1860 was also a turning point in his career, earning him the Republican nomination for President.
St. Nicholas Hotel: This luxurious hotel, located on Broadway, is where Twain met his wife-to-be in 1867. The hotel was popular at the time among Westerners, but declined by the end of the nineteenth century.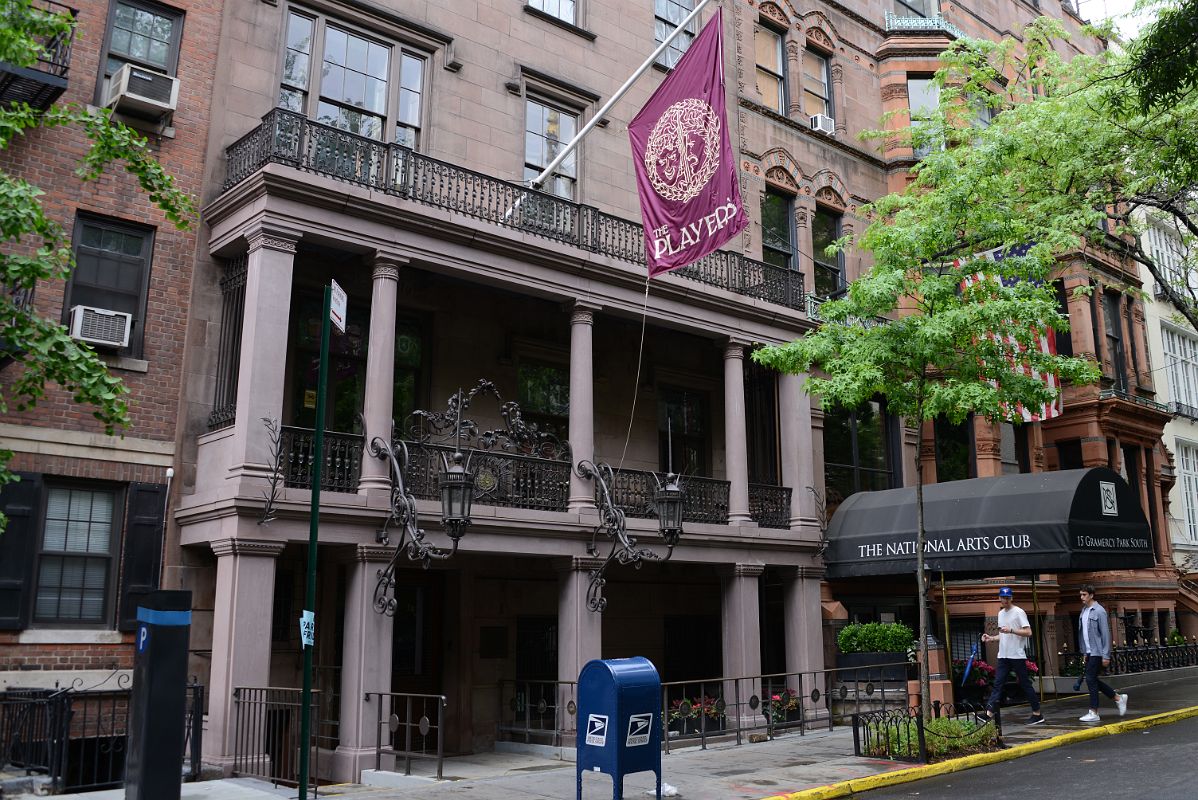 The Players: Twain was a co-founder of this theatrical club, which opened in Gramercy Park in 1888. The original building still stands today.
21 Fifth Avenue: This was Twain's final Manhattan home during his lifetime. He lived here with his family from 1904-1908. He died in Connecticut in 1910, but was brought back to the city for a funeral on Fifth Avenue.
Critical Analysis of "Personals" by Mary Rademacher
Twain's general sarcastic and cynical attitude in works like Adventures of Huckleberry Finn shine through in "Personals." Though almost the entire essay serves as his attempt to transcend the shallowness of the average New Yorker, Twain exhibits a glimmer of understanding for the obsession with the Personals ads at the end of his piece. Throughout the essay, he discusses the pointlessness of reading the Personals: "Your man has not the least idea in the world that there is ever going to be a Personal in the paper that will be of private individual interest to himself, and he knows very well that he cannot make head or tail of those he finds there, and that as a vehicle for fun they do not amount to much—yet, as I have said, [the average New Yorker] is bound to read those 'Personals'" (257). Here Twain is pointing out that reading the Personals is wasted time; he is highlighting the inefficiency of average New Yorkers. By the end of the piece, however, Twain's language exhibits a glimmer of empathy. He includes an example of a forlorn Personals ad, introducing it by saying, "And here is a sad one, and it tells its own story." The personal reads, "MARY—Come back home, and all will be forgiven. My old heart is breaking—Your Mother" (259). Twain's inclusion of this heartbreaking Personals ad seems to reflect some understanding as to why the Personals are so important and why New Yorkers cannot resist reading them: they provide some connection to humanity and they can serve as reminders as to what is important in life. Twain is recognizing that for every pointless Personals ad, there is always one like this one that makes us want to hug our mothers.
References
"Mark Twain's New York" Mark Twain's New York, 2015, http://marktwainsnewyork.com/. Accessed 10 Oct. 2016.
Pollak, Michael. "New York's Huckleberry Friend." New York Times, 26 Aug. 2010, http://www.nytimes.com/2010/08/27/nyregion/27twain.html?_r=0. Accessed 10 Oct. 2016.
Meltzer, Milton. Mark Twain Himself: A Pictorial Biography. Ebook, University of Missouri, 2002.
"19-1 Exterior of the Players Club Founded in 1888 by Edwin Booth at 16 Gramercy Park Near Union Square New York City." Mountains of Travel Photos, http://www.mountainsoftravelphotos.com/USA%20-%20New%20York%20City/24%20Union%20Square/slides/19-1%20Exterior%20Of%20The%20Players%20Club%20Founded%20in%201888%20by%20Edwin%20Booth%20At%2016%20Gramercy%20Park%20Near%20Union%20Square%20Park%20New%20York%20City.html. Accessed 13 Dec. 2016.
"Mark Twain Biography." Biography.com, http://cp91279.biography.com/1000509261001/1000509261001_1852400221001_BIO-Biography-41-American-Authors-Mark-Twain-SF.jpg. Accessed 13 Dec. 2016.