K-Pop Group NewJeans Is the New Face of Luxury
Miabella Espaillat
Fashion News Editor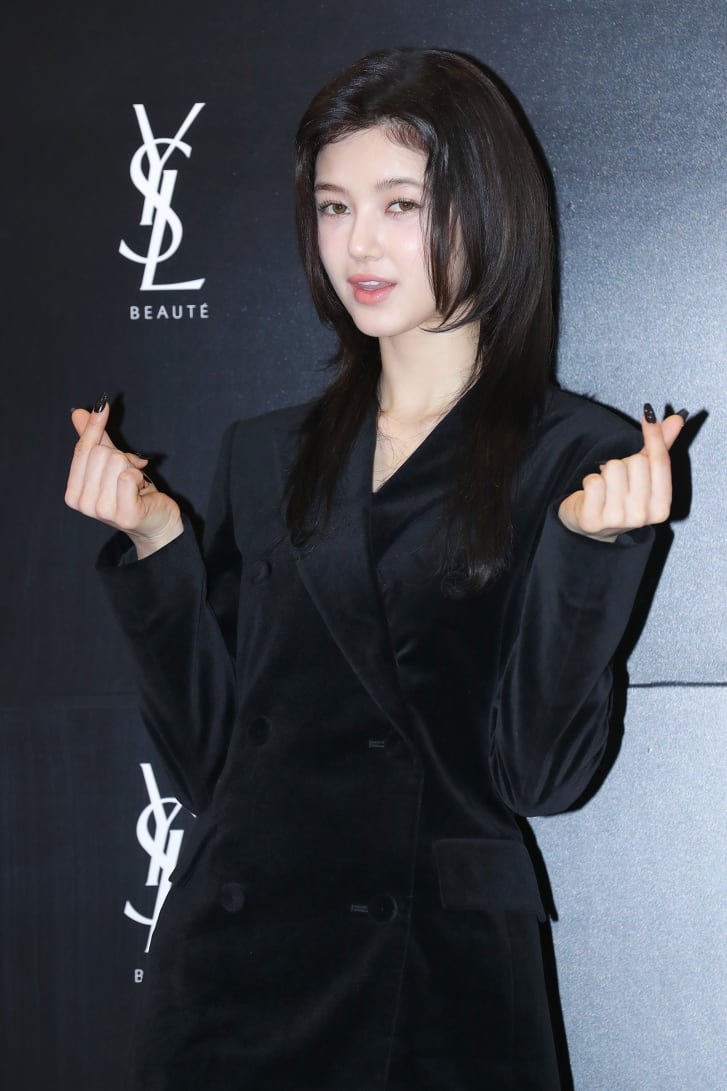 With its catchy tunes, energizing dance moves, and distinctive dress sense, Korean pop music, or K-pop, has recently swept the world by storm. NewJeans, a young K-pop group noted for their daring fashion decisions and creative styling, has been making waves in the fashion sector. The ensemble has always been renowned for their dramatic performances and risk-taking wardrobe choices. They have been seen sporting everything from statement items like hats and jewelry to oversized blazers and vibrant bomber coats.
Members of NewJeans Minji, Hanni, Danielle, Haerin, and Hyein, who are all still in their teens, signed a global ambassadorship agreement with Levi's in March alone. They also took part in a photo shoot for American Vogue and were chosen to represent Seoul Fashion Week. That only applies to the group. Individually, Minji is an ambassador for Chanel in three categories: fashion, beauty, and watches and jewelry. Hanni represents Gucci and Armani Beauty. Hyein works with Louis Vuitton. Danielle was chosen by Burberry and YSL Beauty.
The ability of NewJeans to mash up many fashion trends and styles to create their own distinctive fashion identity is what distinguishes them from other K-pop groups. They frequently give a traditional appearance an unexpected twist by wearing fitted suits with sporty sneakers. They are also renowned for experimenting with striking hues and patterns, such as neon green and zebra stripes, to produce costumes that are sure to turn heads.
There are several alternatives for brands: More than a dozen K-pop groups, including Mimiirose, Fifty Fifty, and Le Sserafim, debuted last year. NewJeans is one of them. BTS, which has temporarily broken up until roughly 2025 while its members complete their required military service, has left a hole that many are trying to fill. Top performers like Twice and Blackpink are starting international tours as the live events schedule resumes its pre-pandemic state. But NewJeans has benefited from the fashion industry's recent shift towards quiet luxury because of their softer, pared-back appearance. The name NewJeans was chosen as a play on the fact that jeans are a classic piece of clothing and as a double entendre meaning "new genes," a declaration of their intention to usher in a new era.
The tight cooperation of NewJeans with fashion labels is another aspect of their success in the fashion business. They have collaborated with a number of well-known brands and designers, such as Alexander McQueen and H&M, to provide distinctive attire for their concerts and picture shoots. By working with these companies, NewJeans has increased their visibility and authority in the fashion industry, which has aided in establishing their position as a favorite.
A number of elements, including their daring fashion choices, partnerships with illustrious designers and businesses, and their social media presence, have contributed to NewJeans' climb to fashion prominence. They stand out in the fiercely competitive K-pop business and the fashion industry at large thanks to their distinct sense of style and desire to try out new looks. It is obvious that NewJeans will continue to be a huge force in the music and fashion industries as they expand and win over new admirers.
Contact Miabella at espailmi@shu.edu