Vice President's Stepdaughter Steps Onto Runway
Miabella Espaillat
Fashion Editor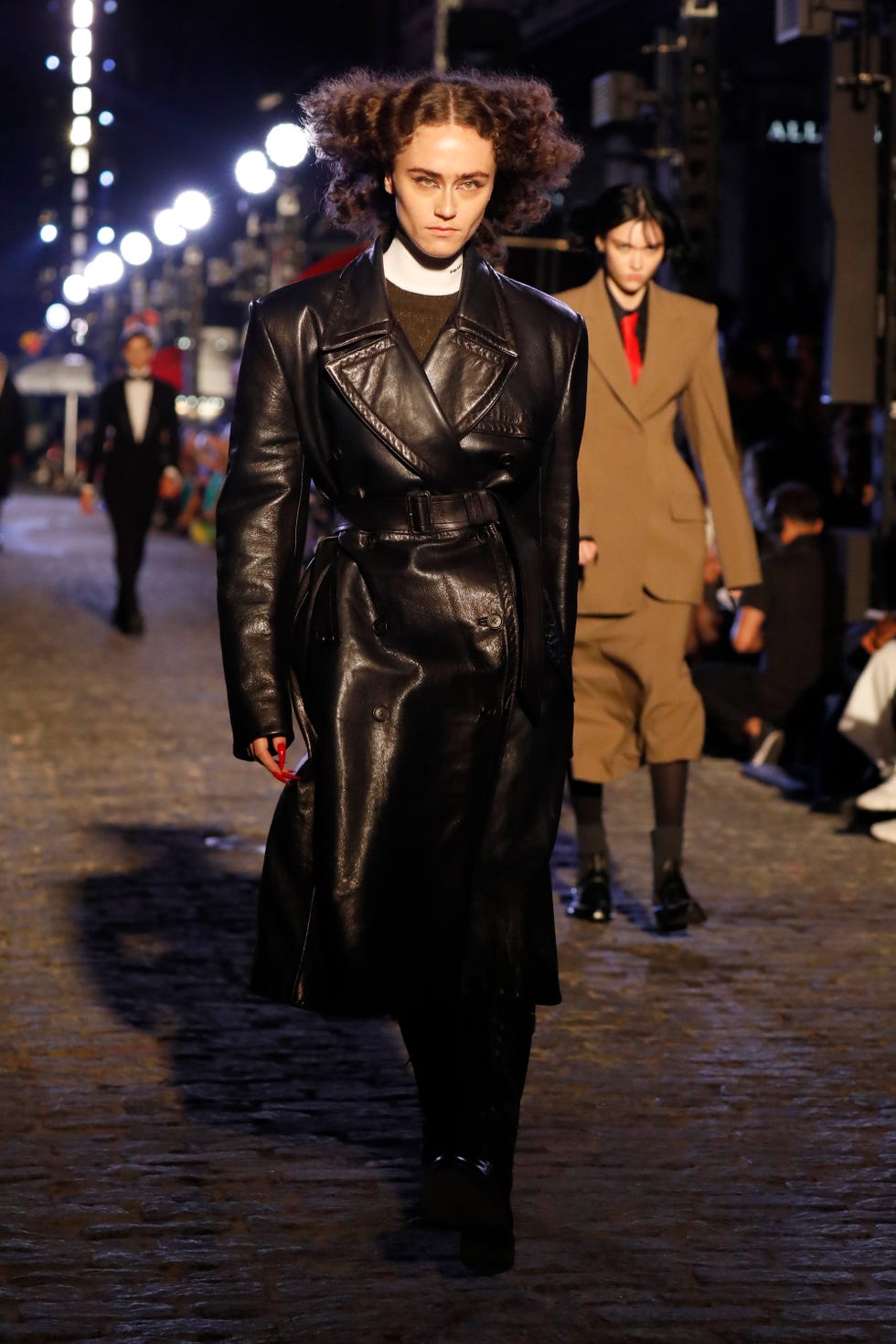 Ella Emhoff, a model, and stepdaughter of Vice President Kamala Harris, made a second unusual and newsworthy appearance at New York Fashion Week. At 23, she is a recent Parsons School of Design alum who works as a model, designer, and unintentional superstar in New York City. Another fun fact about Ella Emhoff includes her designer abilities. She creates and designs trendy knitwear clothing. She has around 350,000 Instagram followers she posts to. Ella Emhoff is dating the GQ Editor, a men's fashion magazine, Sam Hine. According to Popsugar, Ella and Sam were seen holding hands as they strolled across NYC in the spring of 2021. Sam, a senior associate editor at GQ, has worked on a number of significant articles.
Days after the inauguration in January 2021, according to Insider, Ella secured a modeling contract with IMG Models Worldwide. Famous supermodels including Gigi and Bella Hadid, Karlie Kloss, and Ashley Graham are all represented by the agency. At New York Fashion Week, Ella later made her runway debut walking for Proenza Schouler.
After her inaugural costume from Miu Miu and Batsheva went viral, she instantly became a style icon, according to Insider. She appeared at the Maisie Wilen runway show dressed entirely in a balaclava garment that was inspired by a green screen. The bizarre, intensely warped results of the processes mentioned are also represented in the prints by lens flares and exaggerated, altered features. The green screen set for the runway show allows for more distortion while imitating the setting of its movie-making inspiration, the press release said.
The only accessories Emhoff wore were a pair of round spectacles and a pair of black platform shoes that resembled black strippers. This appearance was Emhoff's second following an apparent deliberate wardrobe mishap at the Prabal Gurung presentation. The mishap occurred with her sheer green top that exposed one of her breasts. The top wrapped around her neck as well giving a bold look. Moreover, Emhoff donned matching gloves, stockings, and a headpiece while walking the runway in her neon suit, which had black and white warning label-like circles intermittently placed on the garment. This only allowed her iconic face to be seen.
In March 2021, Ella revealed that she had partnered with the knitwear designer Batsheva Hay, who had made her well-known inaugural gown. The two felt like an ideal match since "so many of her designs are so coherent to my particular wants and requirements," Ella added, according to Insider. Ella has discussed before that seeing diversity in the fashion industry has supported her dreams and aspirations. She was able to come to the realization she can be a part of the change, even with "really weird tattoos" and a "kind of funky haircut."
In order to demonstrate how fashion may change in a digital age, Maisie Wilen's Spring/Summer 2023 collections included CGI and special effects methods from the film industry. She was also photographed walking for Collina Strada, Maisie Wilen, and the infamous Vogue World runway show.
Contact Miabella at espailmi@shu.edu