Scenarios
Probable:

Antitrust: New association ethics codes and legislation designed to specifically target anticompetitive behavior. Analytical analysis for the amount of data collected and what will be regarded as too much.
Cybersecurity/Cyber Warfare: Sanctions are put into place and the Banking System becomes a target. The market for data security will also increase.
Political Radicalization: Election denial regarding the 2024 election will occur.

Plausible:

Antitrust: Cloud neutrality will occur, as will new anti-competitive organizations working at the state level (specifically those that monitor larger companies and their "mergers and acquisitions" activity), and Culture Capture will grow in usage.
Cybersecurity/Cyber Warfare: AI, cloud, robots, and drones will be used more, leading cybercrimes to skyrocket in the coming years. National cyber defenses will also increase.
Political Radicalization: Civil War is plausible, more non-for-profit organizations will exist that adapt to emerging issues faster, and digital ID will gain greater usage.

Possible:

Antitrust: It's possible that the market will be data driven, and new systems that monitor anti-competitive behavior will exist. Larger-scale mergers and acquisitions will occur as data privacy becomes more vital.
Cybersecurity/Cyber Warfare: New security algorithms will be created and larger scale data attacks with the potential for the supply chain to suffer will occur, as will international conflicts stemming from cyber-attacks.
Political Radicalization: The electoral process changes, and insider threat programs and income inequality grow.
Signals
Antitrust:

Increased focus on Private Equity in Health Care. Pharmaceuticals, agriculture, health care and finance, have hurt consumers and workers and stunted economic growth.

Cybersecurity/Cyber Warfare:

More Education on STEM and careers in cybersecurity. Financial, political and military gains. Hybrid warfare. Cybercrime facilities. Rich get richer and poor get poorer.

Political Radicalization:

Tensions with the 2020 election (January 6th insurrection). Spread of misinformation following various elections. Secretive actions and increased levels of anger amongst politicians and voters.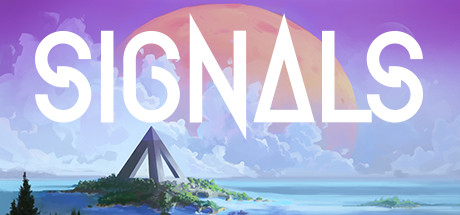 Strategies
Antitrust:

Lobbying for antitrust legislation
Educate the youth on the potential of data and instruct business students on how to avoid anticompetitive behavior.

Cybersecurity/Cyber Warfare:

Implement cyber security learning in K-12
Develop cyber warfare capabilities
Develop contingency plans for companies and government facilities

Political Radicalization

Push risk-factors include emotional vulnerability such as anger, alienation, and disenfranchisement.
Individuals could be pushed into radicalization by their perception of the failure of all nonviolent alternatives, including political participation, civil society action, peaceful protest etc.
Have a better system for fact checking. Analyze social media data and have an AI analyze for certain keywords and dangerous media.