Viswa Viswanathan, Ph.D.
Associate Professor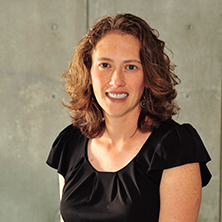 Kelly Goedert, Ph.D.
Associate Professor and Director of Graduate Studies
Use of Concept Maps to Enhance Meaningful Learning
Educators face the daunting challenge of fostering meaningful learning (ML) as contrasted with rote learning (RL). Unlike RL, ML enables learners to apply their knowledge to novel situations and supports new learning, creative thinking and problem-solving. Research in learning has shown that ML can only occur when learners integrate new knowledge into existing knowledge structures. Researchers from diverse disciplines have reported that concept mapping by students fosters ML and aids in assessment. This project seeks to utilize digital concept mapping tools to design instruction and to explore their utility in fostering and assessing ML.
Viswanathan, Viswa and Goedert, Kelly, "Use of Concept Maps to Enhance Meaningful Learning" (2017). Digital Humanities. 18.
http://scholarship.shu.edu/dh/18